With Christmas just around the corner, we're here to help you out with our guide for eco-friendly gifts for Christmas 2022. The holidays are a great time to show your love to the people you care about. A wonderful way to do that is to give them something they would really like! In addition, eco-friendly gifts will be appreciated not only by the person you give them to but also by the planet. Whether you're looking for a gift for her or a gift for him, we've got you covered! We'll also share a few ideas for eco-friendly stock fillers below! Let's take a look at some of the best eco-friendly gifts for Christmas 2022.
Here is a List of Eco-Friendly Gifts for Christmas 2022
Award-Winning Organic Hot Chocolate + Big Mug
Nothing says Christmas quite like a cup of hot chocolate! Imagine those cold winter nights with a warm blanket and a cup of hot chocolate. This is a great gift for someone who loves hot chocolate (who doesn't?!), or perhaps someone you don't know that well. In addition, this eco-friendly vegan organic award-winning hot chocolate also comes with a mug! This gift is sure to leave a lasting impression on those cosy winter nights.
Award-Winning eco-friendly Aromatherapy Gift Box
If you know an aromatherapy lover, these gift sets by Clarity Blend are a beautiful gift! They come with bath salts, bath & body oil, pulse point roll-on and a relaxation pillow for your eyes. Moreover, it also comes with a Wellness Pocket Companion booklet – filled with easy tips and tricks to incorporate more self-care into your daily routine. Also, you can choose different scents depending on what your friends or loved ones like. Not sure what they like? These blends are titled according to what those essential oils can do, such as relax your mind, make one more active, boost energy levels, or help you sleep. You can find our full collection of eco-friendly aromatherapy gift sets here.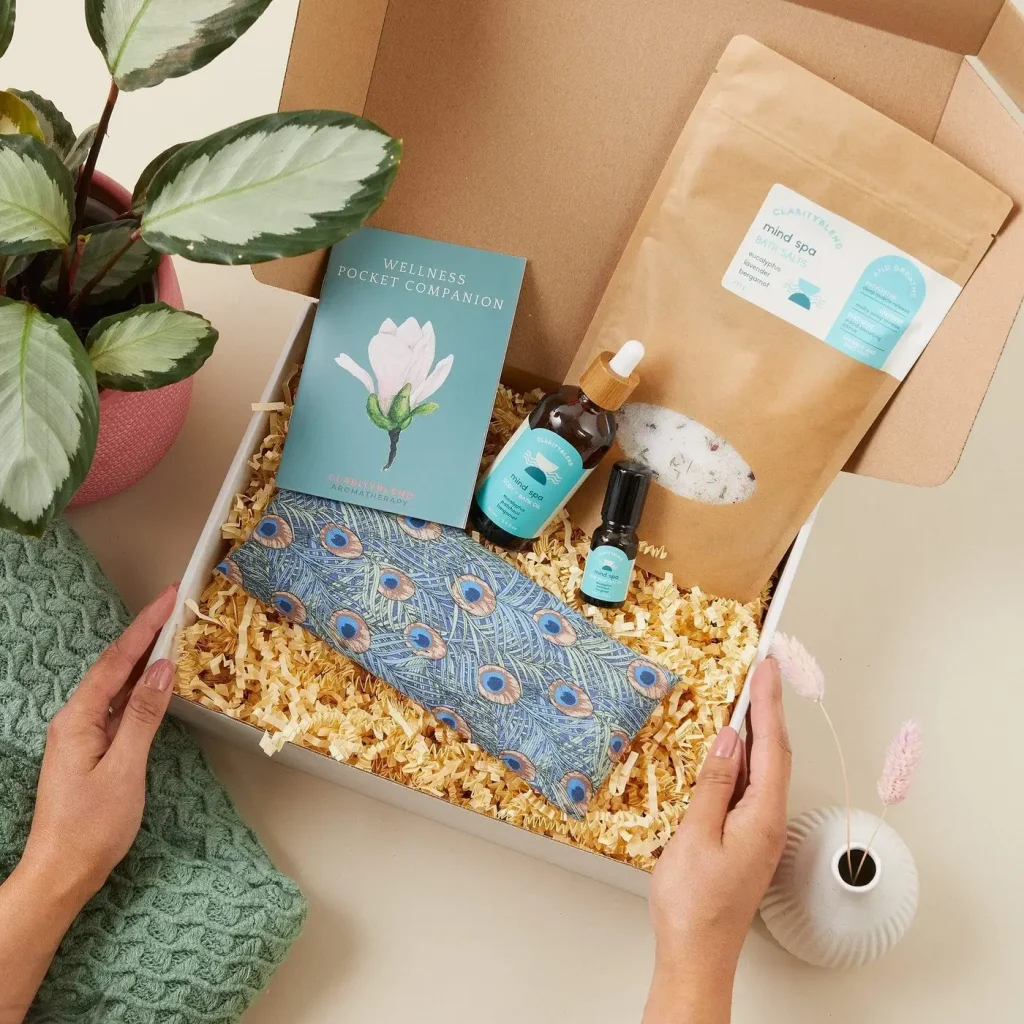 Award-Winning 100% Natural Nereus London Hair Care Set
Now if you know someone who could use some high-quality hair care, or even better – someone who loves quality hair products – we recommend Nereus London Hair Care Set. It comes with a detoxifying shampoo and conditioner made of natural ingredients. The packaging is also plastic-free and cruelty-free. You might also want to know that it is free of silicones, parabens, sulfates and harsh chemicals. It suits all hair types, including the curly hair as it's as it's recommended to use silicone and sulfate-free products. Got any curly-haired friends? This is a perfect eco-friendly gift for them!
Balm of Gilead Soaps
This Balm of Gilead soap is a beautiful gift for anyone! Every soap bar is infused with different essential oils and full of skin-nurturing ingredients. To start with, the orange and cinnamon scent is perfect for Christmas! These soaps are also infused with coconut oil and shea butter to moisturise and nourish the skin. If you need more reasons – how about this! They come in plastic-free packaging! Balm of Gilead soaps are paraben-free, palm oil-free, and cruelty-free. A perfect eco-friendly gift for her or him!
Edinburgh Skincare Gift Sets
Edinburgh Skincare offers quality products, that's why we think these eco-friendly gift sets would bring joy to anyone. This particular gift set includes whipped body butter, Queen Bee solid hand cream, St Clement's Processed Cold Pressed Soap, and a Geranium and Sweet Orange Luxury Lip Balm. A beautiful combination of products that are 100% natural, come in sustainably sourced packaging and are cruelty-free.
Natural Massage Oils and Bath Salts
This is a great category to shop from for anyone who either loves or needs help relaxing. Massage oils have multiple benefits and are all formed with different ingredients to suit your unique needs. That is also the case for bath salts. You can choose from relaxing, rejuvenating, calming, or ones that improve sleep quality. With so many scents to choose from, you have the freedom to choose whatever your friends or loved ones would like most. These products are a great eco-friendly gift for Christmas this year. Here are a couple of products we sell on Vivnaturelle, Peaceful Sleep Massage Oil, CALM Himalayan Bath Salts.
Eco-Friendly Stocking Fillers for Christmas 2022
If you are looking for smaller items that you could fill stockings with – we've got you! With multiple categories to choose from, let's have a look at some of the eco-friendly quality products you could surprise someone with.
1. FRUU Lip Balm
Fruu Lip Balms are infused with fruits and are made with 100% natural organic ingredients. With the wonderful scents of watermelon and cherry with aloe vera infusion, FRUU lip balms will protect the lips from environmental factors and can be a nice gift for Christmas.
2. Clarity Blend Pulse Point Roll-On
These pulse point roll-ons are a great stocking filler. Just choose the person's favourite scent, or add a few! Mind Spa, Energy, Active Life, Sleep – choose from one of these and give the person the gift of relaxation.
3. Edinburgh Skincare Hand Cream
We have a whole range of eco-friendly solid hand creams from Edinburgh Skincare. They are infused with natural, quality essential oils and made with beeswax. These ingredients work wonders even on sensitive or irritated skin, locking in moisture and soothing the skin.
4. Sheet Face Natural Masks
For any skincare enthusiast, these eco-friendly sheet masks by BeautyPro are a great gift! Choose from brightening, hydrating or under-eye patches and you're set! They won't take up much space in the stocking and will be a great treat for anyone.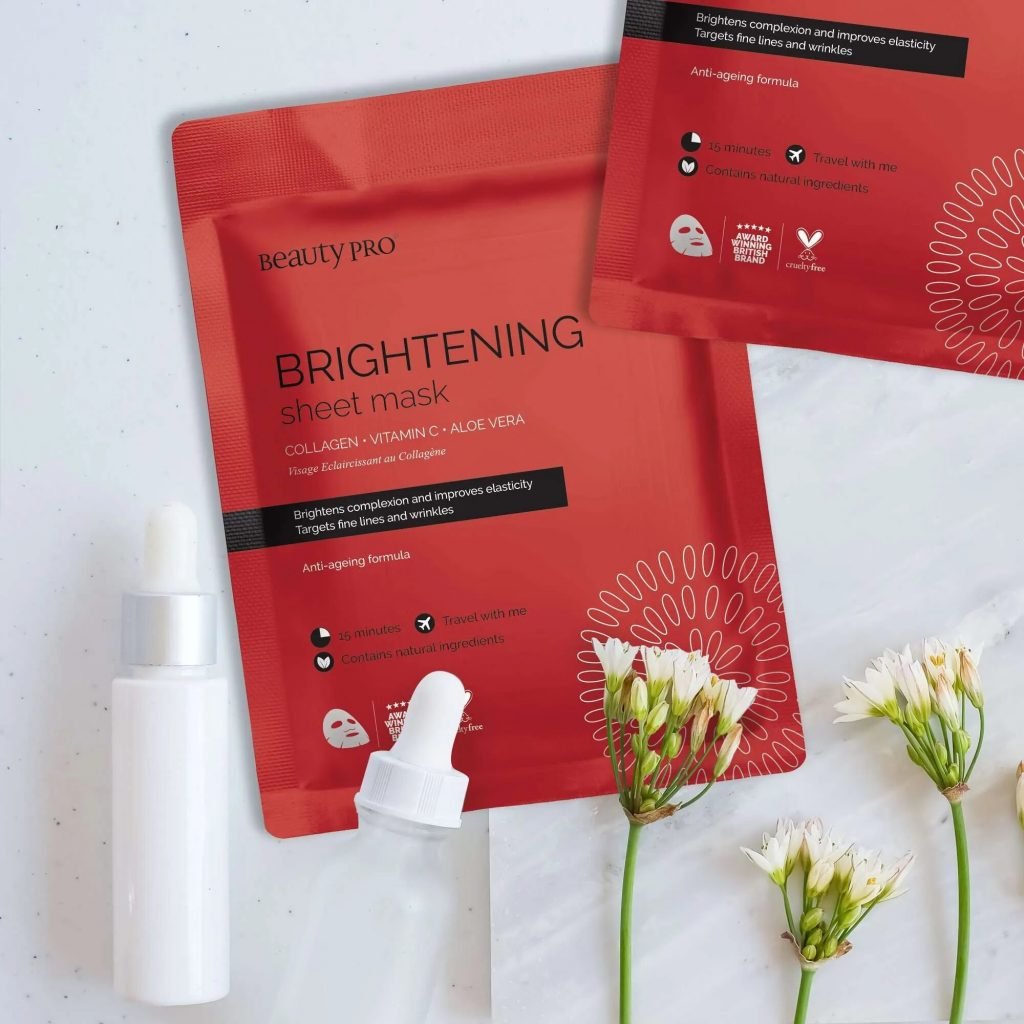 Final Thoughts
These are our main suggestions for eco-friendly gifts for Christmas 2022, but don't let this limit your choice! We hope you've found it helpful, but you can find even more eco-friendly and award-winning products on Vivnaturelle. Let us know if you have questions about any of these products or if you'd like more recommendations! Happy Holidays everyone!